Datasym has gained accreditation with Optomany's A920 Android based card payment device
Optomany have been one of the first EFT companies to go live with the A920 wireless and contactless Android based card payment device and have been deploying into non integrated environments for some time.  Datasym is excited to be able to bring this device to existing and prospective new clients especially at this critical time of a return from lockdown for the hospitality industry.
The A920 is a fully mobile, wireless card payment device that runs the Android operating system as opposed to the usual card payment devices we encounter day to day.  Payments can be taken at the table without the need for customers to settle bills at the POS.  However, a USP for this device is that as it runs the Android operating system, it is also able to run other accredited applications, namely Datasym's excellent Order Pad mobile application.  Order Pad is Datasym's Android application that links in realtime to our standard POS based table file allowing for customer orders to be taken at the table and instantly pushed to the kitchen.  Order Pad has been on sale for some time now and we have a well established set of clients that already rely on Order Pad during every table service.  However to take payments at the table, these clients would either need to have carried two devices (card payment and Order Pad) or gone to find a payment device and bring back to the table when bill payment is requested.  With the A920, the single device performs both activities and even has a built in printer for printing the receipt.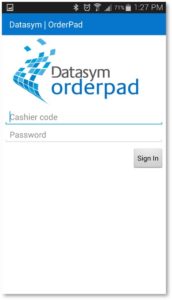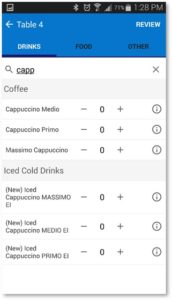 For further information on any of the above options call Datasym on 0844 870 9206 or email sales@datasym.co.uk.