Kiosk, for fast paced hospitalty
and retail environments
Why not order your meals from the comfort of your own device?
With the world moving to a cashless society, Self-service kiosks have become vital in the fast paced hospitality and retail environments. Datasym's Kiosk solution provides businesses with an intuitive user interface for an easy and enjoyable customer journey without the restriction of specific hardware.
Our clients are seeing an increase in revenue by up to 12% and also over 50% of turnover is coming from the kiosks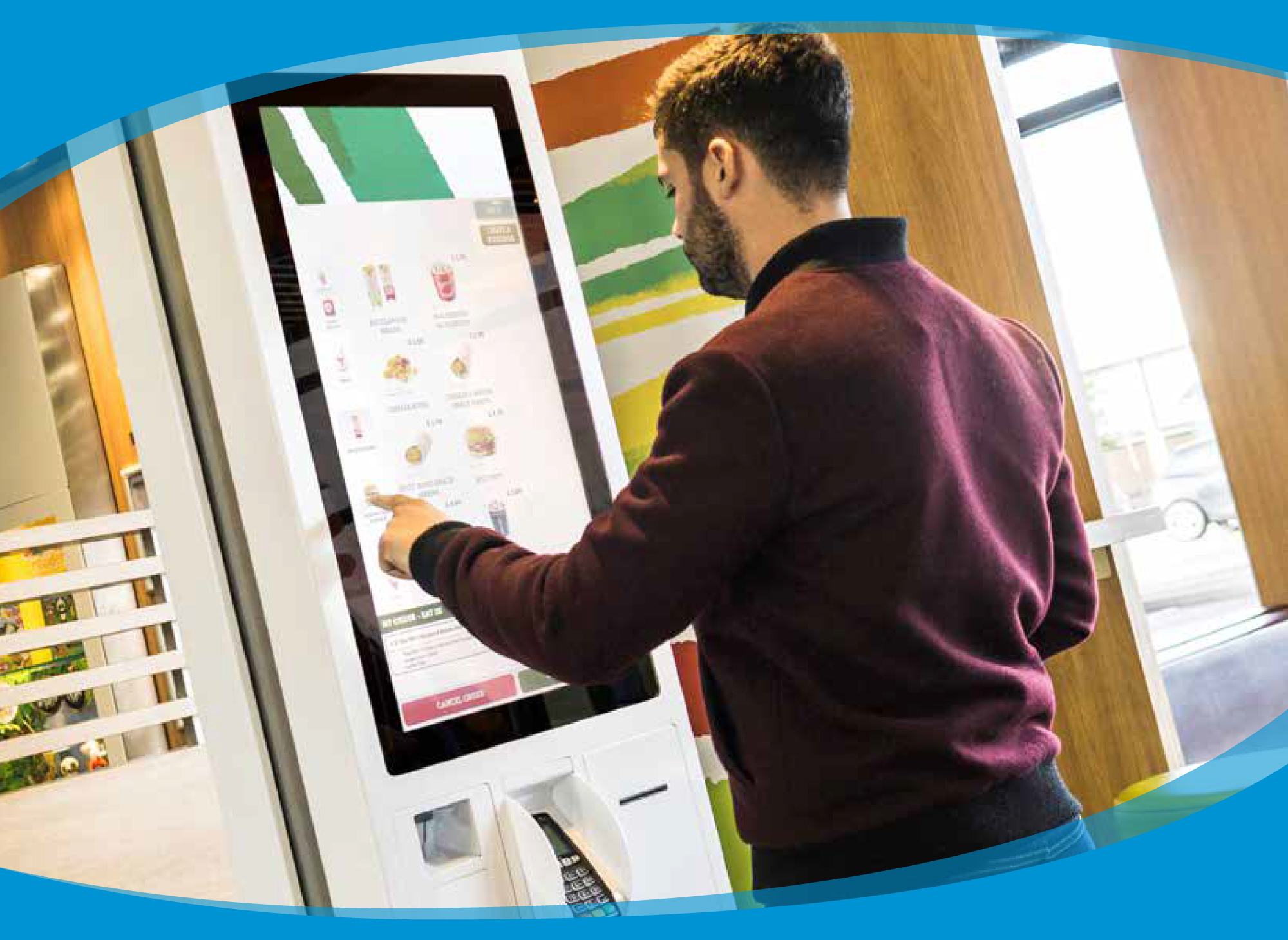 Features:
Full branding and theme options
Full colour pictures of products
Customizable product options
Featured upselling and promotions
Easy to use
Hardware options include wall mounted, free standing, single sided, double sided and ability to use POS hardware
Quick and easy integrated and contactless payment methods
Dietary and Nutritional information including allergens are easily accessible improving safety and ensuring the customer can make an informed choice
Full stock control and feeds back sales to back office solution.
Benefits:
Increases footfall
Increases average spend
Reduces queues and waiting times
Reduces waste
Reduces staff costs
Puts the customer in charge of their own order
Allows staff to focus on other areas of the business improving overall customer experience
Processes orders quickly avoiding mistakes
Orders are fully customizable for client's individual requirements
We will help you find the best kiosk solution to fit your business and offer a number of finance options. Talk to us for more information.
So get in touch today.
We don't just show you how to buy from us, our consultants will work with you to ensure that the solution fits your business, rather than asking your business to fit an 'off-the-shelf' system.