You will find us open, straight-forward, flexible and easy to work with. We also have a reputation for responsive support and going beyond what is expected to deliver innovative solutions that really work for your business.
Software – our core product
We continually invest in the development of our own software.
This ensures our customers get superb feature-rich solutions as well as a smooth on-going upgrade path. It also means we are able to quickly leverage new technologies and customise to meet exact requirements.
This focus on continuous innovation and putting our customers first are just some of the reasons why so many of our customers are still deriving value from our solutions literally decades on.
Learn more about our unique retail, hospitality and catering solutions.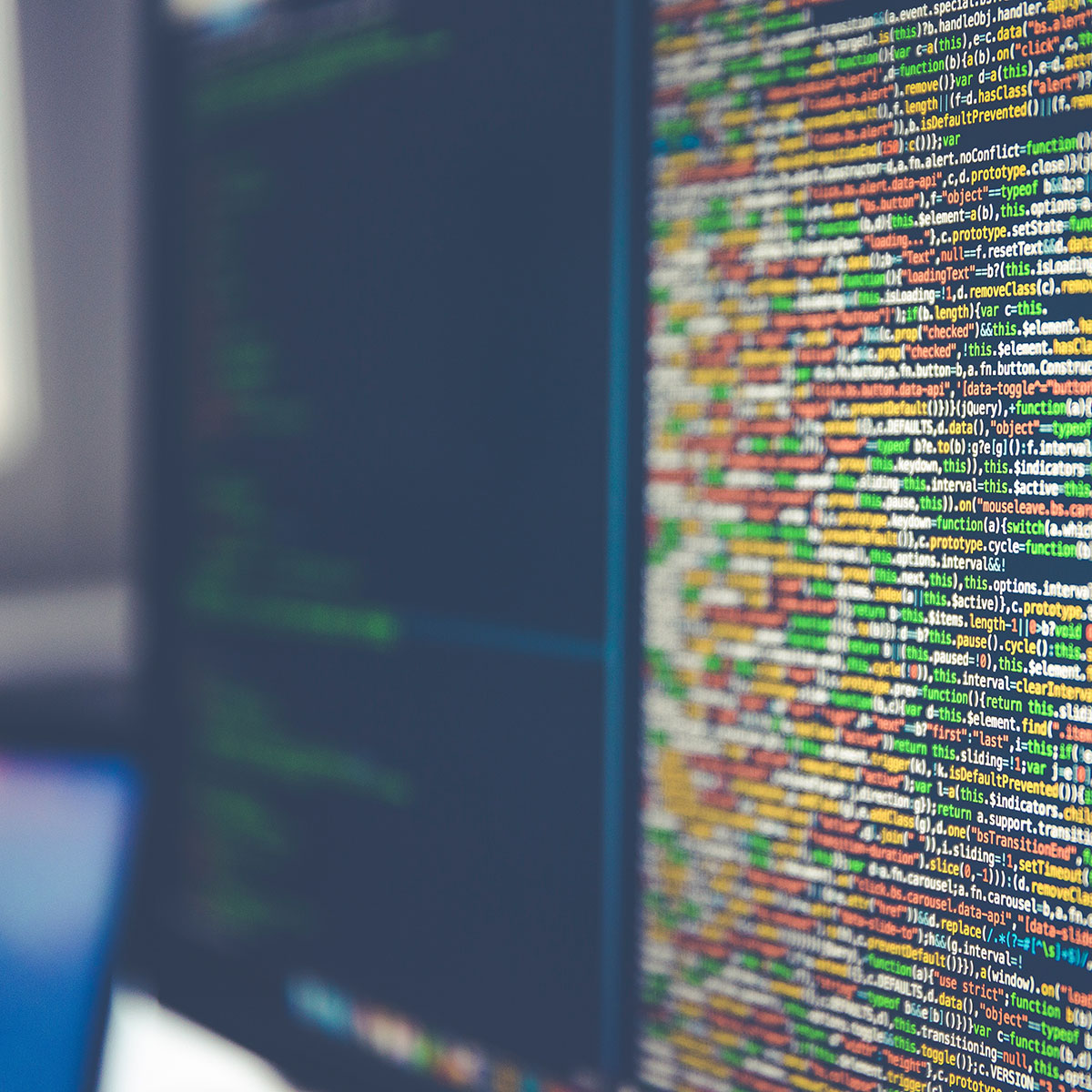 The Datasym Team
The Datasym (UK) Ltd. management team have a wealth and depth of experience in retail, hospitality and catering, as well as expertise in managing and growing profitable and successful businesses.
Chris Jones
Managing Director
Chris has over 20 years experience in retail, hospitality and catering. On joining Datasym Chris was responsible for building the company's channel and support functions as well as shaping its comprehensive product portfolio. He was appointed Managing Director in 2007 and since then has been instrumental in delivering the company's strategy of planned growth in revenues and profit.
Matthew Thorne
Development Director
Matthew has more than 20 years experience in the design and development of software initially specialising in statistical analysis and control systems. Since joining Datasym Matthew has been driving the company's product line forward ensuring that customers can maximise business benefits with the very latest technology without compromising quality and reliability.
Andrew Walter
Finance Manager
Andrew spent 20 years in the accountancy profession before launching his own successful consultancy business in 2001. Formerly a partner in a firm of Chartered Accountants specialising in business advice, Andrew has extensive experience across a wide range of industry sectors.
Ian Gifford
Non-Executive Director
Ian has over 30 years of experience in the retail, hospitality and catering industries including senior roles with customers and suppliers managing the financing and roll out of major infrastructure projects. Ian has held a number of Executive Directorships including Director of Customer Services at Crown Management Systems and currently runs his own consultancy working with corporate retail and hospitality vendors.
John Burness
Non-Executive Chairman
John is an experienced entrepreneur in the retail information systems sector. Following a wide ranging career in sales and general management for a multinational information technology vendor John grew a business from start up to becoming a leading supplier of retail information systems to corporate organisations. He is currently Chairman and CEO of JPB, an enterprise wide systems provider, and holds non-executive positions with a number of technology businesses. John is a founder member of the Global Leaders Academy.