Let your customers know how
much you value them
Datasym has launched a mobile loyalty
application as a perfect reason to ensure your clients keep returning time and time again.
Reward schemes are a way of letting your
customers know that you value their custom and are willing to reward it.
The most common type of reward scheme
is offering discounts exclusively to returning customers. This is an effective way of encouraging repeat business, especially when these are offered during quiet periods. It can also help to ensure a level of certainty and predictability, and guarantee some profit.
Customers not only get a monetary incentive, they also feel valued, which can encourage loyalty.
Datasym's loyalty application replaces the traditional plastic card and paper stamp card for customer loyalty.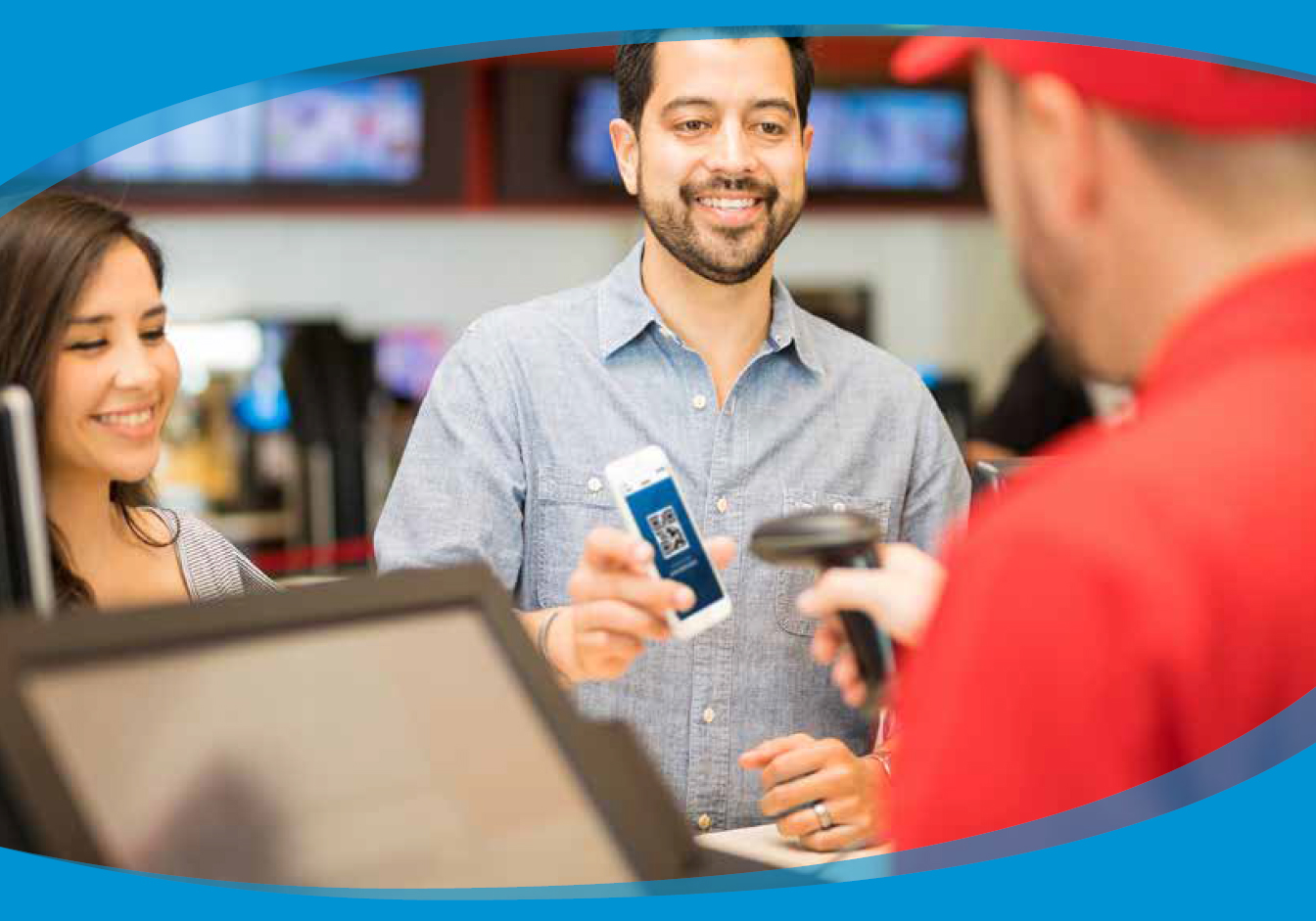 Available on both Android and Apple iOS platforms, the new application from Datasym gives your clients the opportunity to earn loyalty points as they purchase from your business, allowing them to benefit from discounts further down the line.
Seamless Integration with the Datasym POS solution
Datasym's mobile loyalty application works seamlessly with it's POS solution as well as it's latest kiosk applications. Your clients using the Datasym Loyalty app on the iOS platform can add there unique QR code to the Apple Wallet for easy recall meaning there is no requirement to load the full app when making purchases.
In addition to earning loyalty points the Datasym Loyalty supports stamp cards, which is ideal for hospitality environments where you can run 'Buy 4 Coffees and get the 5th free' style incentives across a multi location solution.
The loyalty application removes the need to work with physical loyalty cards and the admin around lost cards etc. and allows your clients to sign up securely using various methods including 'Sign In With Google', 'Sign In With Apple' and 'Sign In With Facebook' services. Or alternatively your clients can use a standard email and password sign in which is all handled securely in the cloud using Azure services.
The screenshots show the Datasym loyalty application with demonstration branding which is available to download from the app store. Live client loyalty applications can be branded using client logo's and corporate colours with the app available for a low monthly SAAS fee.

An established off the shelf app branded for your business
The app can be installed on multiple phones with Andriod or IOS (native) and is an established off the shelf loyalty application for your customers.
The app itself appears in Apple's "App Store" or Google's "Play Store" and can be branded as per your requirements for your business, including logo and corporate colours.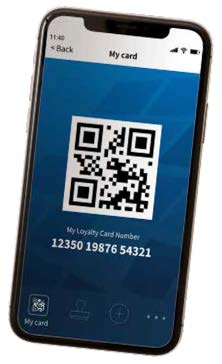 Replaces card or paper stamp card – saving on printing costs

Personalised Experience

Tailored Rewards

Spontaneous Rewards to stay on "Front of mind"

Convenient and easy to use

The app supports multiple stamp card options such as buy 4 coffees get 5th free and you can run multiple options offering your customers more

Secure authentication via Azure service
Engages Customers

Direct Customer communications

Increased sales

Plenty of room for growth

Clients feel appreciated

Attracts new customers

Customer retention and repeat business

Gathers customer data and consumer trends
The app displays a QR code for use and is easily identified at the POS allowing you to earn points as you spend an amount per points which the POS software determines. There is a centralised back office and the app has the ability to be used multi site in real time with the balance being kept in the back office.
Loyalty app points balance can be amended and updated in the back office solution in which you can add points based on promotions you have at that time.
The loyalty app is fully customisable for whatever points per spend or multiple promotions you would like to offer your customers.
The app can be purchased on a software as a service monthly cost which is based on per number of customers per site per month.
Please contact us for more information.
So get in touch today.
We don't just show you how to buy from us, our consultants will work with you to ensure that the solution fits your business, rather than asking your business to fit an 'off-the-shelf' system.