Call to find out how Datasym will improve your business
It's a bold claim, but it's based on our experiences and our customers' feedback so get in touch to explore everything Datasym has to offer.
Save time
With systems networked as never before you will have more time to focus on what really matters
Gain satisfaction
Speedy and reliable tills equal satisfied customers and happy staff – great for brand promotion
Boost profits
We will save your business money with better stock control, security and dependability
Be 'in the know'
Datasym puts your finger on the pulse at all times as you control your business from a single source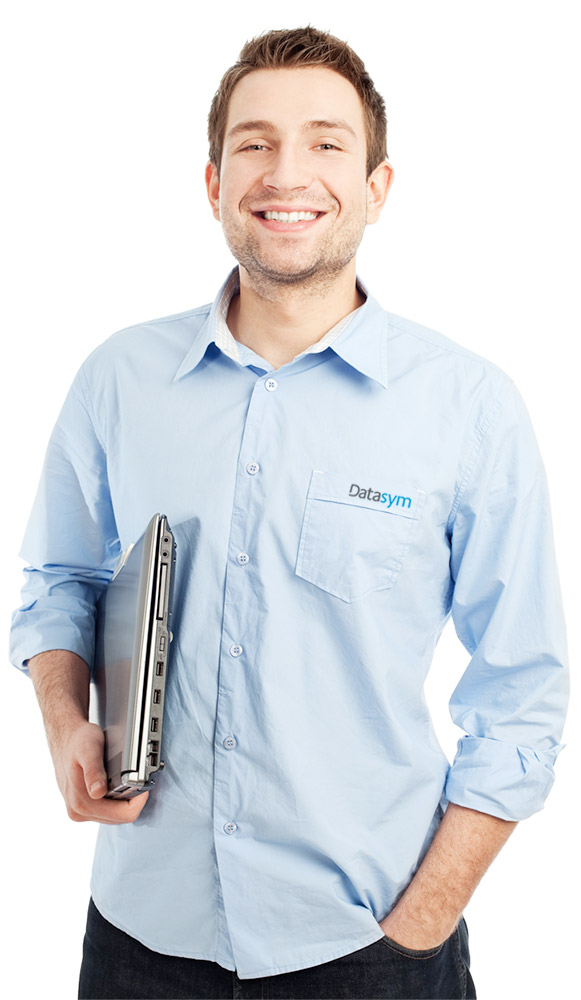 Datasym gives you confidence in your critical systems
How much does it cost if your EPOS system goes down? How valuable is the reassurance that your system keeps working around the clock? We know the answers to those questions and that is why they are our priority and why we have been the market leader for decades.
You can buy a till from us or scale up to embed our systems throughout your business.
Diagnostics: Our experts are tuned to spot and fix potential issues before they're on your radar

Backing up: If a network goes down you can keep trading with no black spots in your sales

Rapid Response: Support is there when you need it and if you buy from us we can replace the next day

Perfect match: We build strong relationships and know the fine detail of our customers because you're never just a number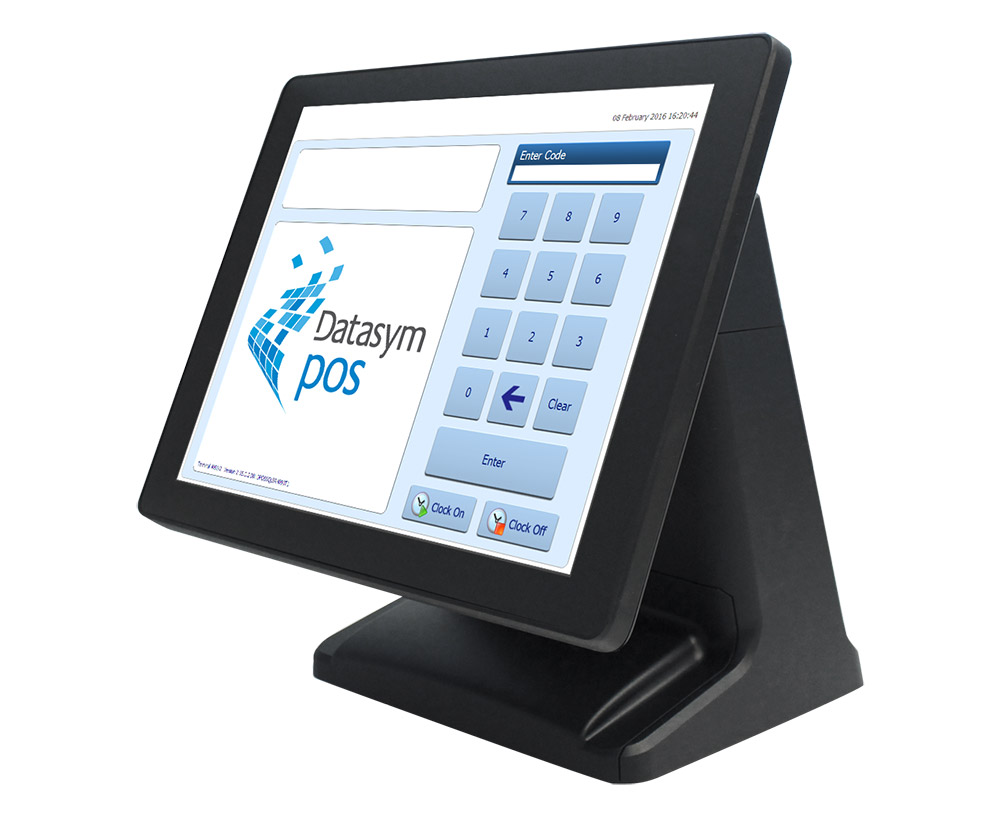 Happy client testimonials
"Datasym have not only provided me with a solution that was ideal for my business, but did so at a cost that fits my monthly budget.  The service from sales right through to installation and ongoing support has been faultless and extremely professional.  I wouldn't hesitate to recommend Datasym to other business operators"
Gobind Sohal
Owner Flip Out, Aintree
"The implementation process, training and data set up was meticulous in its delivery and the subsequent support we receive on an ongoing basis is excellent. The Datasym solution continues to fulfil our requirements and evolves with our business needs and as a robust solution it has greatly help the overall business to improve our customer experience and financial targets. The solution has subsequently been rolled out to several other sister venues within the company, a clear indication of its success. We look forward to continued partnership with the Datasym team."
Brian Matheson
Retail Operations Manager The 3Arena
"Datasym was tasked to create a bespoke EPOS system for Country Choice's first franchise concept Stacked. We needed a supplier that would help us manage the system from creation to implementation with ongoing support. The team at Datasym delivered on all expectations and are great company to work with."
Neil Lindsell
Retail Operations Manager at Country Choice
"Service levels have always been of a high standard, they have high knowledge and expertise in what they do. The support received by all teams have been fantastic and always go above and beyond expectation."
Mike Jones
Brand Developer FCB Coffee
"Menumark is very user friendly, it allows the menu to be changed as often as we like without worrying about printing costs of menu cards. We can add special diets to the database instantly giving the patients more choice.
Having Menumark and Menumate linked together gives the catering team full traceability and assurance from the reports that are collated.
Menumark allows wastage to be recorded, as well as other useful reports which assist the catering department when completing ERIC figures, it has many useful benefits, the team at Datasym are always helpful and resolve any issues we have in a speedy and friendly manner."
Tracy Potter
Catering Manager, Southport Hospital
"Our working relationship with Datasym has been incredibly productive; not only reducing food waste levels but having the capacity to monitor progress on individual wards and this has been a huge benefit. The time spent with staff to train, support and confidence build when moving to an electronic system is vital and Datasym have made great progress. Our focus is on the patients and the correct ordering of food needs to be a simple and enjoyable experience."
Phil Shelley
Catering Manager and HCA Chairman, Musgrove Park Hospital -Taunton & Somerset NHS Foundation Trust
"In terms of the hardware and software itself, it is a highly polished and easy to use system. The user interface for both front and back of house systems is well programmed, efficient and user friendly, with full customisation of the tills possible should you so desire."
Dan Leland
Front-of-House Manager, The Shooting Star
"From the off it was very apparent that the installation was going to be handled well. I was impressed with Datasym's paperwork after our initial call, technical people in my experience very rarely document things, so that was nice to see."
Caroline Leighfield
Leighfield Hospitality Solutions
"Datasym are great to work with - open, up-front and flexible. Their products are also incredibly reliable and well supported."
David Jackson
Managing Director, WRS
"We have been working with Datasym for a couple of months now and they have been extremely helpful in creating tailor made reports for our EPOS system and resolving any issues that arise."
Sarah Pickering
Commercial Director, Life Coffee Cafes Ltd (A franchise of Costa Ltd.)
"Datasym have an unwavering commitment to putting their customers first, and going beyond what is expected to deliver real business advantage."
Peter Dodd
Business Development Director, Box Technologies
This error message is only visible to WordPress admins
Error: API requests are being delayed. New posts will not be retrieved for at least 5 minutes.
Get in Touch
Our consultants appraise your needs, discuss solutions, and make technology work for you