Datasym's Reseller Evoke Install POS and Kiosk at the latest Jaqks store.
Datasym is pleased to welcome Jaqks as one of the latest happy customers of the Datasym solution.  Installed by our reseller Evoke based on the Wirrel, Jaqks use the Datasym POS software at the counter, our kiosks for self service ordering and our latest Datasym KDS for kitchen monitors and customer order screens.  Datasym's highly customisable kiosk software looks fantastic in the Jaqks livery and has been made to really 'pop' using the graphical expertise provided in house by Evoke's team of designers.  From the overall branding to the custom animations, the hardware supplied by Evoke and the Datasym software, the client is extremely pleased with all aspects of the solution.  In addition to walk in clients, Jaqks uses Datasym's integration with Deliverect, a 3rd party delivery aggregator.  This allows them to handle orders from the likes of Deliveroo, Ubereats and Just Eat which automatically get piped through to the delivery collection module and Datasym KDS screens.
Jaqks are now keen to see the solution in the next site which is hoping to be in place before Christmas.
For more info email Evoke at info@evoke-creative.com or Datasym at sales@datasym.co.uk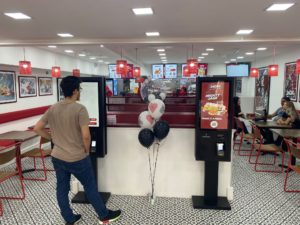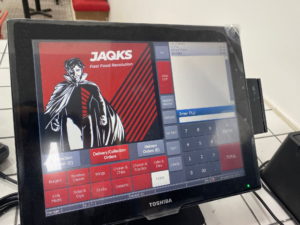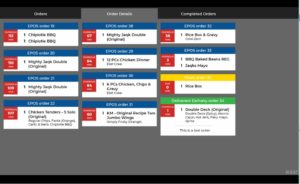 Contact Datasym at sales@datasym.co.uk or call 0844 870 9206 or Evoke at info@evoke-creative.com to find out more info on any of the Datasym products.