Costa Coffee has opened over 2000 stores with over 1700 offering an eat-in option
Datasym is proud to confirm that Costa Coffee is using Datasym's 'Eat Out To Help Out' functionality across it's stores to support the government scheme designed to encourage customers to return to dining inside.  Launched today, Datasym has been able to turn around changes to our POS solution used in all Costa Coffee sites in record time, with fantastic service by our partners WRS Systems who have ensured that the revised application has been installed across the estate ahead of today's launch without any down time.  Offering 50% off when you eat in up to a maximum of £10 per person, there has never been a better time to sample the excellent hospitality provided by Costa Coffee.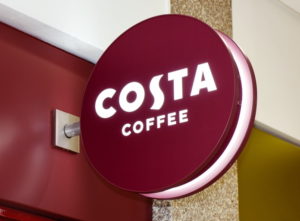 For further information on 'Eat In To Help Out' call Datasym on 0844 870 9206 or email sales@datasym.co.uk.