Datasym Has Been Working Tirelessly To Get You Back Trading Again ASAP
We all remember that fateful Monday evening when our Prime Minister delivered the news that from midnight that evening, most businesses in the country would be required to close its doors until further notice.  Several months on from that day, we have now seen non essential retail open its doors again and we are all hopeful that by July 4th, most hospitality establishments will be able to reopen also.  However, as we now know, these businesses are open with a new normality designed to protect us all and allow the businesses to trade as safely as possible.
Datasym has been working since the moment lockdown was first hinted at to ensure that we are able to provide our existing and future clients with options for post lockdown trading.  We do not believe it is a 'one size fits all' solution but instead multiple solutions are needed so that each business can decide what is best for them.  Below are the key solutions that Datasym and our resellers are able to supply.
DELIVERY COLLECTION
A Delivery Collection Module can be added to your POS and back office solution.  In it's simplest guise, the module allows you to manage orders both walk in and over the phone.  Caller ID systems are available to identify frequent clients as well as postcode recognition for quick address entry of new clients.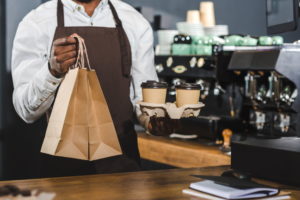 CLICK AND COLLECT
In addition to the basic Delivery Collection Module, branded mobile apps can be provided to allow your clients to browse your menu before placing an order and paying for the items all within the Android or iOS branded application.  A website is also provided for those who do not wish to load an app onto there smartphones.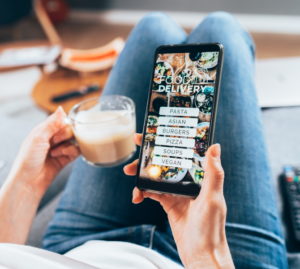 THIRD PARTY DELIVERY SERVICES
You are also able to sign up to a third party delivery service such as Ubereats or use delivery hubs capable of taking orders from Deliveroo, Just Eat, Ubereats and more and direct them all into your Delivery Collection Module within your Datasym POS solution.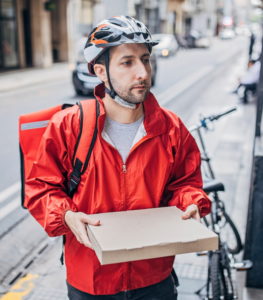 ORDER AND PAY AT TABLE
Have your customers use a branded app whilst in your restaurant or bar to place orders and pay in advance for items to be delivered directly to the table.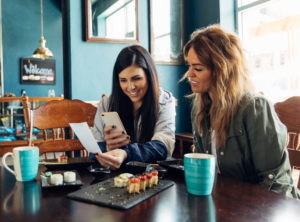 WINDOWS TABLET AT TABLE ORDERING
Take a Windows tablet to the table for your clients to place there own orders using Datasym's latest DPOS Kiosk self order solution.  You would then take payment at the end of the meal via a wireless chip and pin terminal.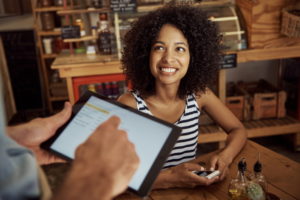 SELF ORDER STATION
Use Datasym's DPOS Kiosk self order solution on a dedicated kiosk to provide central points around your establishment that clients can go to to place an order and pay using the connected chip and pin terminal.  These stations could be full size kiosks, small footprint order points or even a traditional POS terminal.  We have even written a theme to allow DPOS Kiosk to run on the 10 inch rear touchscreen of a Flytech 350 POS device which is one of our standard POS units.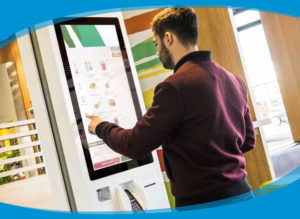 ORDER PAD (NOW ON A920 ANDROID CONTACTLESS DEVICE)
Use Datasym's own Order Pad solution for your waiter / waitress to take the order at a socially safe distance and even use the same device to take contactless or chip and pin payments.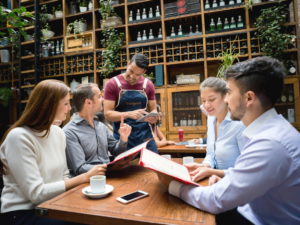 For further information on any of the above options call Datasym on 0844 870 9206 or email sales@datasym.co.uk.