Datasym has launched a mobile loyalty application as a perfect reason to ensure your clients keep returning time and time again.
Available on both Android and Apple iOS platforms, the new loyalty application from Datasym allows your clients to earn loyalty points as they purchase from your business, allowing them to benefit from discounts further down the line.  Datasym's mobile loyalty application works seamlessly with its POS solution as well as its latest kiosk applications.  Your clients using the Datasym Loyalty app on the iOS platform can add there unique QR code to the Apple Wallet for easy recall meaning there is no requirement to load the full app when making purchases.  In addition to earning loyalty points (which can also be earnt using several of Datasym's inbuilt POS promotions eg buy any sandwich, crisps and drink and earn 50 loyalty points) Datasym Loyalty supports stamp cards which is ideal for hospitality environments where you can run 'Buy 4 Coffees and get the 5th free' style incentives across a multi location solution.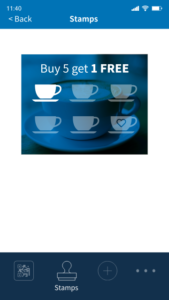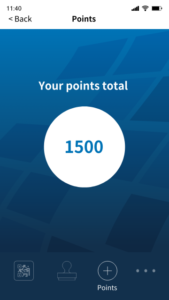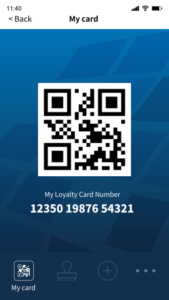 Datasym's Mobile Loyalty application removes the need to work with physical loyalty cards and the admin around lost cards etc. and allows your clients to sign up securely using various methods including 'Sign In With Google', 'Sign In With Apple' and 'Sign In With Facebook' services.  Or alternatively your clients can use a standard email and password sign in which is all handled securely in the cloud using Azure services.
The screenshots above show the Datasym demonstration branding which is available to download from the app store.  Live client loyalty applications will be branded using client logo's and corporate colours with the app available for a low monthly SAAS fee.
Contact Datasym at sales@datasym.co.uk or call 0844 870 9206 or your Datasym reseller for further information or to sign up and use Datasym's exciting new mobile loyalty application.